Senthil Vel - The beginning
I'm an engineer, passionate artist and artrepreneur, based in Melbourne, Australia. Specializing in Indian folk art. Founded International Indian Folk Art Gallery, to help Indian folk artists & revive Indian Folk Art.
Building the largest home for Indian Folk Art.
I was born in Venkatagirikota, a South Indian village at the juncture of three states; Andra Pradesh, Karnataka and Tamil Nadu. Despite being born in that village, I never lived there. My father was in the Indian Air Force so we kept hopping from one city to other. Bangalore, Pune, Delhi, Madras (Chennai), before finally settling at Trichy.
Travel has always been a part of my life. Having visited over 35 countries so far, I've come to admire a variety of cultures. But the best part of all my travels was observing people and their connection to art. It was universal, every country had distinct art that conveyed volumes about their culture.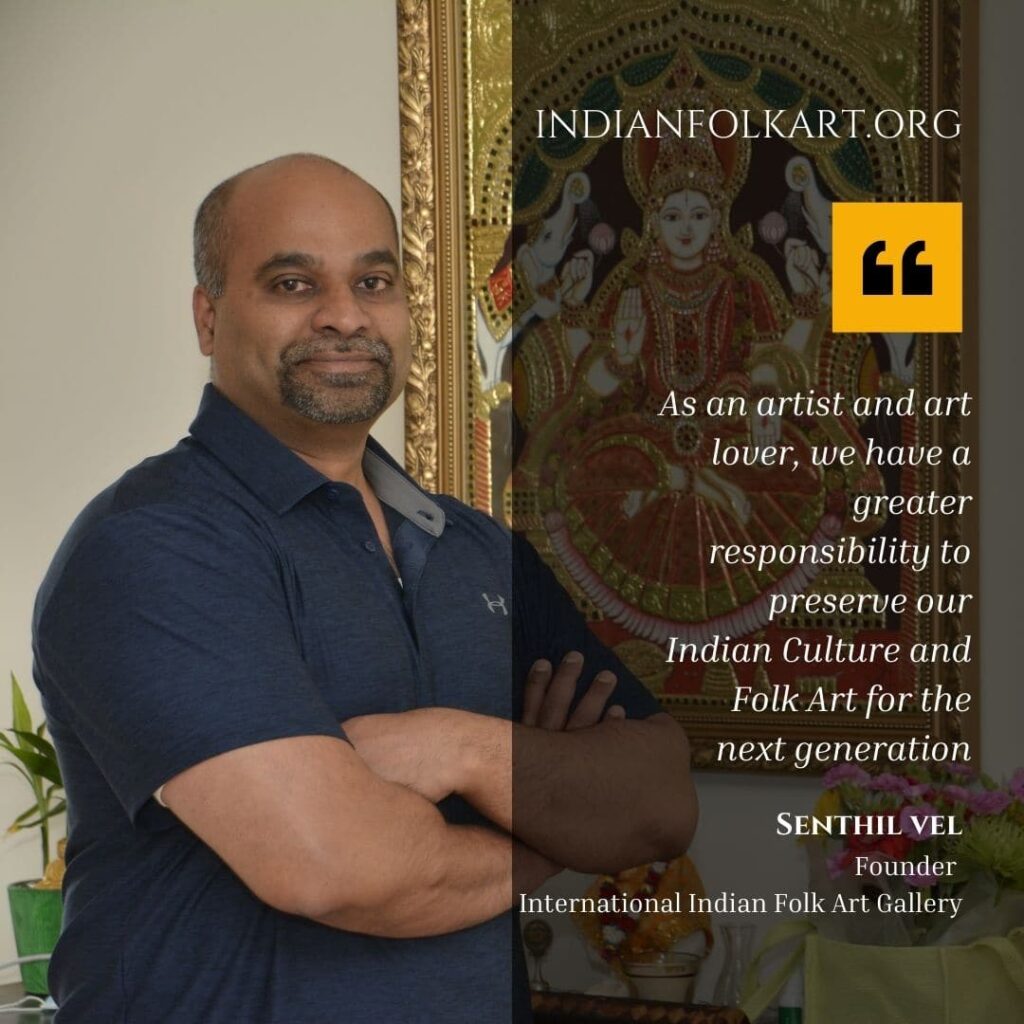 It became clear from childhood that this is where my heart was.
Soon enough, I started to experiment. I began working with pencils, oils, acrylics, watercolours, clay sculpting, relief work, gold gilding. You name it.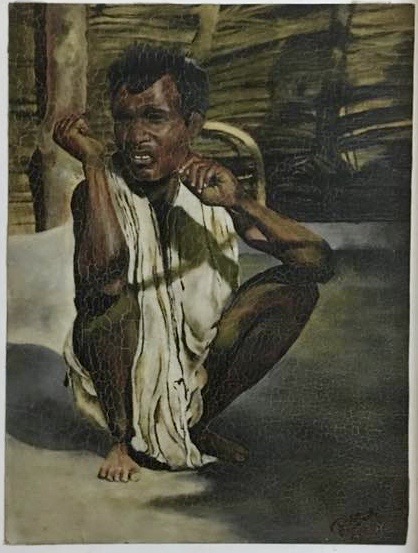 Creating art work that represented my culture was like creating an extension of my identity. I cherished it.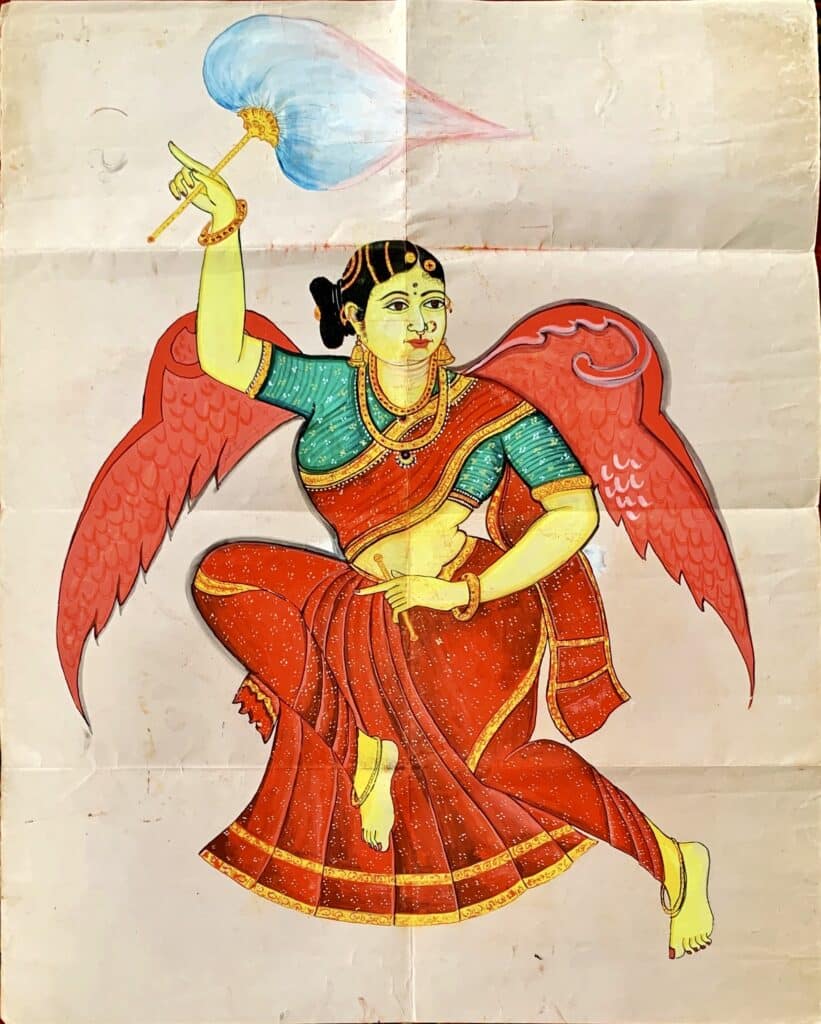 However, it soon became apparent that this was not going to put food on the table. Unfortunately, I had to switch to a full-time career as an engineer. Finding some work, I made a few stops in the Middle East before settling in Australia. But the artist inside never left me.
Not only that, but this time provided an opportunity for me to reflect on how lucky and privileged I was. I was exposed to ancient Indian art forms from a young age and I was able to cultivate it. I was able to hold on to it. But not everyone had the same opportunity. Many of the Indian Folk Arts are slowly disappearing as the next generation of artists struggle to make a living out of it, which is why I want to help.
When you consider all the visual art styles though, I believe Tanjore Painting is the jewel on the crown. It's probably the most complicated, structured and disciplined form of art that an artist can create.
I don't think I ever stopped feeling like a student. I continue to remain one as I learn more about certain folk arts of India, such as Madhubani and the Mural arts of Kerala. These art forms are over 2000 years old.
I would not be the artist I am today without his guidance.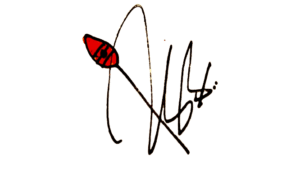 Senthil Vel
Indian Folk Artist